Welcome to Seams Like Home

Located in the beautiful Laurel Highlands of Southwestern Pennsylvania, midway between Uniontown and Connellsville, is Seams Like Home Bed & Breakfast and Quilting Retreat, nestled on four acres of rural wooded hillside. 
Seams Like Home is the perfect place to stay while visiting local attractions such as Frank Lloyd Wright's Fallingwater, Kentuck Knob or Duncan House, or any number of other beautiful and historic areas like Ohiopyle State Park, Fort Necessity, or Flight 93 Memorial.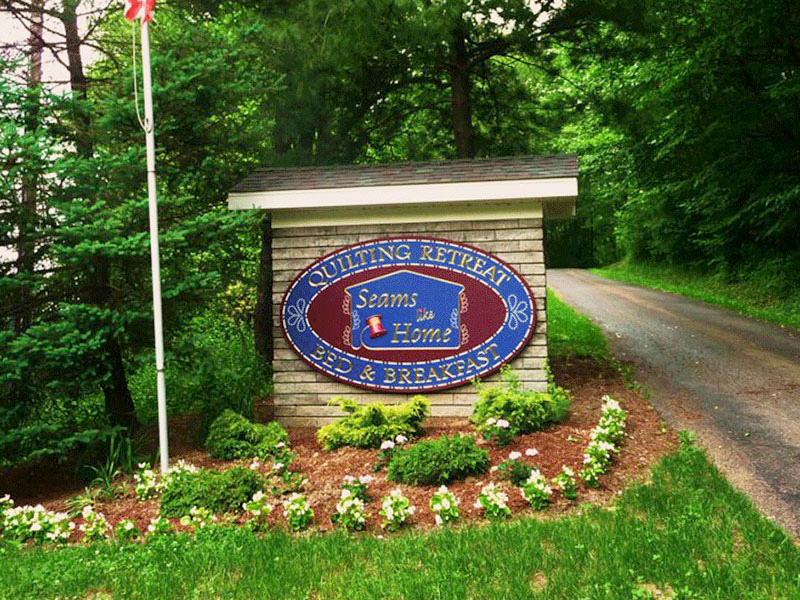 Seams Like Home is a place of ultimate peacefulness and relaxation where you can escape the stresses of everyday life.  Take a walk among the lush foliage and enjoy some wildlife native to our area including many species of songbirds, sit by the pond and watch the fish and the ducks while listening to the relaxing sound of the water fountain, or gather around the firepit in the evening and make s'mores while savoring the day's adventures.  From the moment you enter the winding, private, tree-lined drive, you will know that your experience here is going to be very special!
Seams Like Home is also a perfect place for a quilting, sewing, or scrapbooking getaway retreat where you can allow your creativity to blossom.  In fact, many of our guests call it the "quilting spa!"  But it is also a great place to celebrate a birthday or anniversary, stay for a nearby family wedding, or just enjoy a quiet escape.  Inform us if your stay is a special occasion and let us cater to your every need.

If you are a cyclist enjoying the Great Allegheny Passage, Seams Like Home is a great place for a quiet, restful night's sleep.  We are less than three miles from the trail town of Connellsville and offer free shuttle service to and from the trail.  You can hose your bike down and store it indoors if needed and have access to FREE laundry facilities.  After a good night's sleep and a hearty home-cooked breakfast, you will be ready to resume your adventure on the trail refreshed and renewed!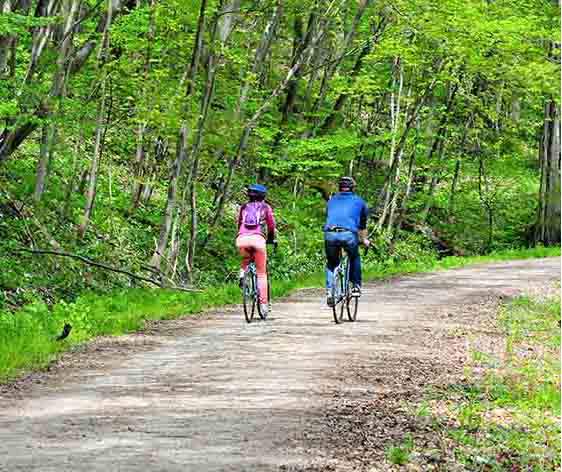 Beautiful getaway in the country
If you want to get away from the hustle & bustle of the city come to seams like home . It's so relaxing & so quiet & peaceful! Only one hour South of Pittsburgh or one hour north of Morgantown WV, you will love this bed & breakfast! Rick & Donna will take such good care of you!!!

Wonderful relaxing spot in the woods!
Donna and Rick were wonderful hosts, they were extremely responsive and helpful to us during our stay. If you're looking for a private place off the trail or a relaxing getaway then you'd love this place.

It really is like being at home, but without all the work and distractions!
Donna and Rick really do make us feel so special. Our rooms were beautiful, comfortable and cheerful. Rick cooked wonderful breakfasts – melt-in-your-mouth waffles! We were able to sew to our hearts' content without the normal distractions of home. This was our second visit. We will be back!